---
MonsterWeb is a local San Antonio SEO company whose primary goal is building  relationships with our clientele. Our clients' businesses are not just another location and rank to our San Antonio SEO Monsters. We want to build relationships with you and your business in order to achieve the overall goals for your website. When it comes to the big picture of internet marketing, our San Antonio SEO MonsterWeb team are a highly qualified group of individuals who excel at what they do. When you sign up for SEO in San Antonio, we measure the success of your SEO campaign by linking your website directly with your company's reputation management via reviews, yelp, etc.; brand loyalty; website conversions; and ROI.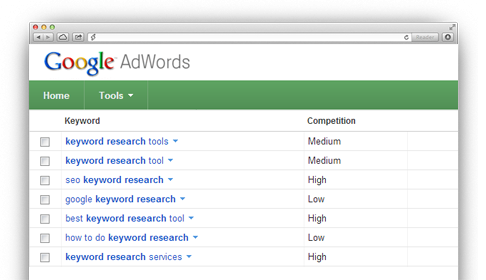 Keyword Research
MonsterWeb's dedicated San Antonio SEO team will pinpoint specific key phrases that users commonly search for, and optimize them on your site. This will not only boost your rankings on Google but also make it more user-friendly and attractive for the users. Researching keywords will greatly benefit your site in Google's algorithms
---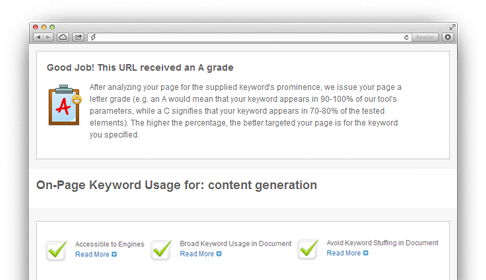 Content Generation
A crucial element in San Antonio SEO is the writing of content in order to strengthen your position on Google and other search engines. MonsterWeb's skilled writers will specifically target certain pages and keywords for certain areas in order to reach a broader audience. This new content will be regularly produced which will keep the search engines constantly finding your site and bumping your site in their rankings.
---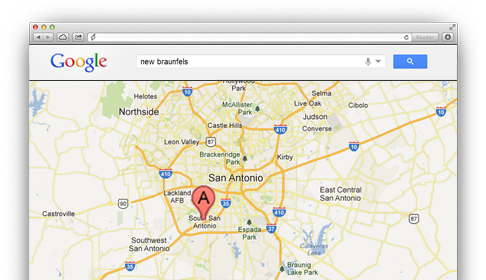 Map Listing Optimization
If you've got a physical location, you want people to find you. MonsterWeb's San Antonio SEO team will optimize your Google Maps listing in order to get your business featured for your keywords. Your listing will feature pictures, videos, specials, coupons, custom reviews, and other information, making your business "pop" on the front page.
---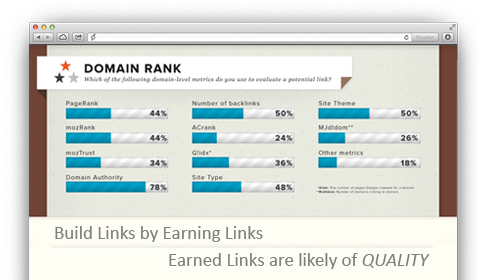 Link Building (Link Earning)
Another important aspect of San Antonio SEO is link building. MonsterWeb's link building teams will use only white-hat methods in gaining links from directories that also feature your business's location and other information, as well as from blogs about your field. Additionally, we will update your social media presence regularly to remind both your customers and the search engines of your presence.
---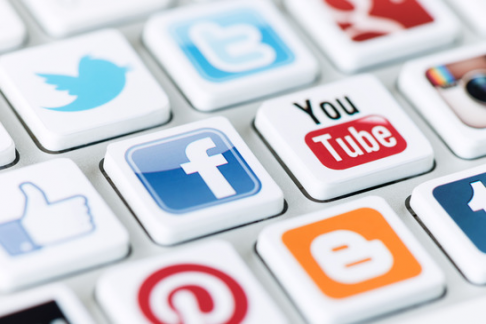 Social Media Marketing
Social media has a tremendous impact on your search results, many studies have shown. MonsterWeb's San Antonio SEO team will tie together your social media networks, such as Twitter, Pinterest, Facebook, and Instagram, allowing us to increase your business's noticeability across the social spectrum.
---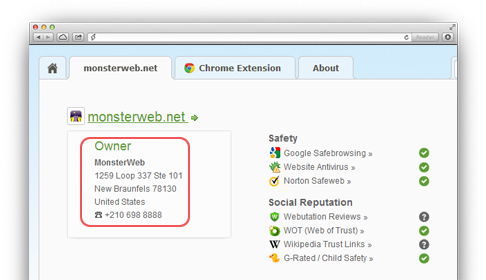 Citations
If you're a local business, you know how crucial your contact information, such as an address, phone number, and email, can be. MonsterWeb's San Antonio SEO team will submit your contact information to multiple directories and other websites, which are fed into the search engine algorithms. The more directories your site is submitted to, the higher your site will rank in Google.
---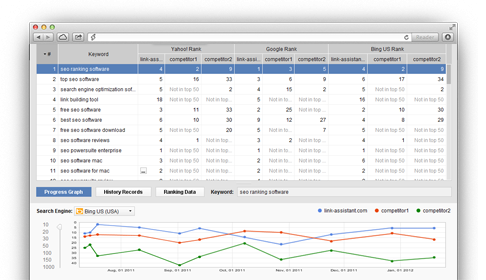 Rank Tracking
MonsterWeb's San Antonio SEO team will continually track your listings to identify any trends that appear. We measure metrics such as the number of visits, the time spent on the page, and number of return visits. We will diligently look for new keyword opportunities, and will determine the influence of different keywords on the search engine traffic.
---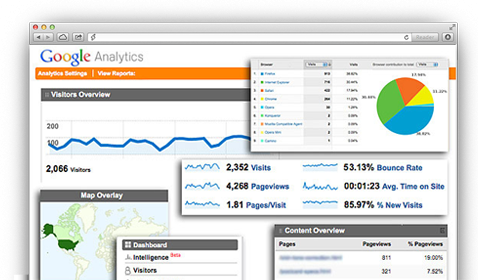 Customized SEO Reports
Our San Antonio SEO team will create a report every month that pulls together everything that was accomplished in the month, as well as noteworthy data (i.e. increases in traffic, both organic and non-organic, the entry points of visitors, the bounce rate, and the influence of your keywords). This information is compiled into a viable SEO model for the future.
---